Kim Kardashian To Be Made A Bollywood Movie Star
Credit: HOH
Kim Kardashian may soon be adding Bollywood actress to her credits!!!!
Sheeraz Hasan, who is hosting Kim and her mother, Kris Jenner, while out in Dubai for the opening of his retail outlet Millions of Milkshakes is working on making Kimmi a movie star, well not in America but still.
Sheeraz tells Emeriates 24/7:
"I asked Kim if she would ever be interested to star in a Bollywood movie and she hasn't said no.  So I gathered a collection of all of Shah Rukh Khan's best films and have handed over the DVDs to Kim. She will hopefully watch them over this weekend and if all goes well, then we can get Kim and Shah Rukh to work together."
Sheeraz also revealed that he plans to set up a conference call next week between Kim, Shah and himself to get this plan in motion.
Ahhh I can hear Paris Hilton now, talking about Kim copying once  again her since while visiting Mumbai, Kim's former BFF friend Paris told The Hollywood Reporter she'd consider Bollywood films as well: "I have been approached earlier to do Bollywood films and if I get a good script, who knows I may just do a film; Bollywood films are so colorful."
Watch the press conference below: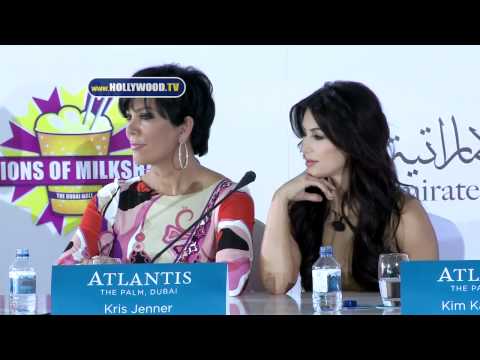 Speak on it:
comments